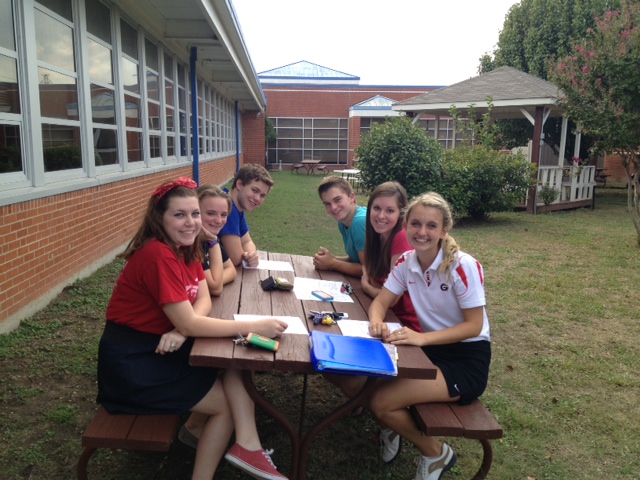 October Update: Let the Mentoring Begin!
Thank you so much for your faithful prayers about our new ministry endeavor, Just One Starfish.  This is such an exciting time!
A quick update: God has been opening doors left and right for this new ministry!  We have our first team of 12 mentors (representing 3 different churches and 4 high schools) trained and ready to begin mentoring at our first elementary school, Blanton Elementary.  It was really special to tour the school with the mentors last week and to see the positive reaction faculty and staff had to the mentors. God is doing big things at this elementary school and it's humbling to be part of His work.
Prayer Request: Will you take the time to pray specifically for these 10th-12th grade young adults and their 4th-5th grade elementary school mentees?  The student pairs will meet for the first time starting next week.  Here are their names:
Mentor and Mentee:
Lara K. and Emily M.
Will R. and Adrian R.
Morgan K. and Joana S.
Katie K. and Blessing N.
George T. and Edwin A.
Alex S. and Jose Jr.
Emily W. and Coraima V.
Bailey B. and Angela M.
Steven H. and Samuel V.
Kaitlyn J. and Angela O.
Hannah J. and Oralia M.
Landry P. and her unnamed 4th grade girl that God is selecting for us 🙂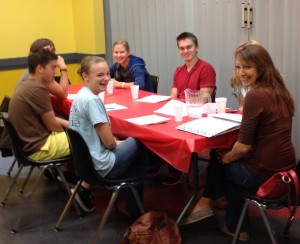 Next steps/prayer requests:
Now that we've got our first team of 12 youth in place, we will begin talking to more youth ministries and schools about expanding the program.
High School Students Can Apply Now for Our Second Team of Mentors: Just One Starfish Mentor Application
I meet with the CEO of an incredible Student Ministry organization next Thursday about aligning our organization with theirs – please pray that God's will be done in that conversation.
On October 26-28 we will be putting together our new website with the generous, talented help at Dallas GiveCamp.  Please pray a special blessing on those volunteers.
I have full confidence that it is because of your prayerful support that we've been able to accomplish all that we've done so far.  Knowing that you had been praying about our match-ups and letting the Holy Spirit do His work, we let the young adults select the mentee who's name most spoke to them (a beautiful selection process.)  I can hardly wait to see what God has in store next!
Thank you so much for your faithfulness.  Can you help spread the word by sharing this post with your friends/Facebook contacts?