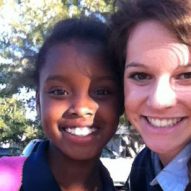 Applications for 2016-2017 Mentors Now Accepted
Are you a Christian high school sophomore or junior in the Arlington or Mansfield area interested in positively impacting the life of an under-served local elementary student?  Consider becoming a Just One Starfish mentor!
Just One Starfish mentors are trained and meet for an hour a week at a local elementary school for one-on-one mentoring.  By showing a younger student that you care, you can positively change their life.
Applications to become a 2016-2017 Mentor are now available:
Just One Starfish 2016-17 Application
Mentor training will be held in September, weekly mentoring will begin after all background checks and training have been completed.  The sooner you apply, the sooner you can begin changing lives.
Questions?  Contact Erin@justonestarfish.org