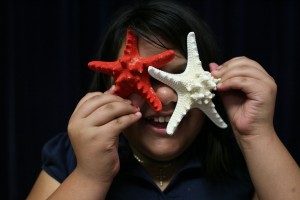 It started as a "God story."  After being laid off from a youth ministry job and months of prayer for discernment, I was trying to figure out what God was calling me to do next.  I did a lot of reading and listening to speakers during this time.  I volunteered at a local mission.  I loved volunteering with the youth ministry at our church.  In February of last year, our church youth group was serving at Church Under the Bridge in Waco as part of their 30 Hour Famine weekend.  Since as a Baylor student in the 1990s I attended Church Under the Bridge regularly, we decided as a family to join the youth.
We hadn't mentioned our plans to any of our Waco friends, so when we arrived at Church Under the Bridge, it was an amazing surprise that the first person I saw was Christine, the mom of a former junior high girl I had mentored while I was in college.  More remarkable was the fact that Christine had never visited Church Under the Bridge before that morning.  We were both surprised and happy to see each other.  At the time, I didn't know if God had placed us in that same worship service for my benefit or for Christine's…It was one of those "coincidences" that only our creative God could have designed.  Yet it was in seeing Christine that I realized the powerful impact of one-on-one mentoring.  In fact, I realized that, after 15 years of youth ministry, the most meaningful ministry relationship I had made was the mentor connection with that junior high girl in Waco, Texas, now a lovely young woman.
That moment at Church Under the Bridge is only one of many conversations and "coincidences" that led to the beginning of Just One Starfish.  Just One Starfish was born out a love for at-risk young people, a need for youth to be in meaningful ministry, a desire to bring Christian love to others.  We now celebrate one year!  What an amazing year this has been as we journeyed from idea to reality…
Some highlights of our first year:
14 of my wonderful "prayer warrior" supporters began praying for the ministry of Just One Starfish
Not sure if we could even get approved to serve on school campuses, the first school counselor I spoke to in real life (not a voicemail) enthusiastically agreed to bring our mentors on board at her elementary school – realized immediately that the need is so great we could not recruit enough mentors to fill it!
Working with 3 different churches, we met our goal of recruiting 12 mentors to begin Just One Starfish.  The mentors are in 10th-12th grade, 5 boys, 7 girls, representing 5 different high schools.
After training the mentors and getting all background and references cleared, mentors began meeting weekly afterschool with their 4th-5th grade mentees.  Since our prayer warriors had faithfully been praying for the matches for weeks, we let the Holy Spirit lead the matching process.
We became a "strategic extension ministry" of Christian Endeavor International, the world's oldest student led ministry organization.  This partnership makes it possible for Just One Starfish to get started as a nonprofit without the high legal costs upfront before we have any funding.
We were awarded a Dallas GiveCamp weekend – which meant a team of IT professionals donated their time and talents to create an amazing website for our entity.  If we were to try to pay for the services donated, it would have cost over $10,000 – something we'd never be able to accomplish.