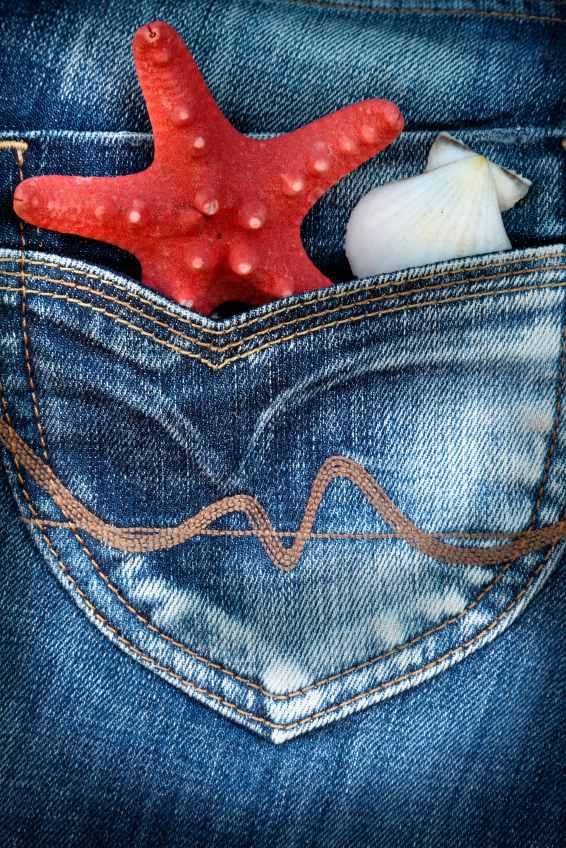 An Introduction Letter on Just One Starfish
Thank you for checking out our new ministry venture – Just One Starfish.  You might have noticed – our website is here but not officially kicked off yet.  If you'd take a second to fill out this little contact form, we'd be happy to let you know when we're launching (and we promise not to bug you or ever share your contact info.)  In the meantime, here's a little introduction letter to tell you a bit more about us:
God has been working in my life in such a big way, that I'm afraid if I don't write things down, we will miss the moment.
Over the last few months, I have been called to combine my ministry passions to start a whole new ministry, one we are calling "Just One Starfish."
About the name.  You know the modern day Starfish Parable?  The author is unknown and there are several versions, but the gist is:
A man and his grandson are walking along a beach.  Because of the change in tides, thousands of starfish have washed up on shore.  The grandfather realizes, if the starfish stay on the beach, they will certainly die.  The grandfather begins picking up starfish one by one and throwing them back into the ocean.  The grandson looks down the entire beach and says, "Grandpa, there are thousands of them!  How can you even make a difference?!"

The grandfather picks up a starfish, shows it to his grandson.  "It matters to this one," and throws it into the water.
It Matters to That One.
And here is where I have seen God at work in my heart:
After 15 years of youth ministry, if you ask me, "What would you focus on if you only had a few months to work with a youth group but wanted to have the most impact?" I would tell you that I'd focus on missions, Student Leadership and student led ministry.  Basically, I believe that young people are fully capable of doing great ministry and they are too often spoon-fed ministry programs that neither challenge nor empower them.  In a sense, the current church system creates a culture of youth that are consumers of ministry – youth directors are paid to run and create ministry programs to teach youth about faith, not necessarily to empower youth to do ministry. (I'm sure there will be a post on this later…)
If you asked me, "what are the most impactful ministry moments you've participated in?" The list is short – mission trips, 30 Hour Famine, retreats and one-on-one conversations.  What makes these four impactful is this – they empower youth to do ministry, to make a difference about real issues, to really share their gifts and to really get to know people.
In fact, the most meaningful ministry I've personally done in my life was before my days as paid church staff.  In college I volunteered to mentor a local Waco junior high girl, Stephanie.  What did "mentoring" entail?  Sometimes we'd meet at her school, talk about her day and work through her homework, sometimes she'd come to my apartment and we'd do ordinary things like bake cookies.  In time, I met her entire family.  I was just a college kid and they were just a family in the local town…we just did life together.  Through this, I learned that people who look differently, live on a different side of town, have a different world view and life experience, can become important people in my life.  People who I know by name, not just by labels or sterotypes like you might hear in a news story about the poor in your city.
I was reminded of the power of that connection last February when my family joined our Arlington church youth group in attending Church Under the Bridge in Waco.  When Christine, Stephanie's mom, just happened to be attending church there for the first time on the day that we just happened to be there, I knew it was the kind of coincidence that only God could provide.  At the time, my husband and I had been in a period of trying to discern how God wanted us to be doing ministry.  We didn't know Sunday morning if God put Christine at church that day for us or for her…after lots of prayer, we think He wanted to get our attention.
Adding to this, for the last few months, I've volunteered at Mission Arlington once a week.  I love talking to the clients and families that walk in for assistance.  I've used a lot of my once rusty college Spanish and have met families from all sorts of walks of life and ethnic backgrounds.  I have met some of the hardest working people I'll probably ever meet.  It has broken my heart to talk to families that are hoping the Mission can help them get some things for their new apartment – like a bed so they don't have to sleep on the floor anymore.  A bed!  With each family I get to pray that God will meet their material needs, but that God will also protect them and that we can all be a light for Christ in our community.  I have learned that the fastest population growth in our city is in segments the Church as a whole might be failing to reach – working poor, non-native English speakers, single parent families.
What does this mean?
So this is where I've found myself:
I have a passion for teaching youth to be leaders and to be actively doing their own ministry.
I have a heart for the needy in our community.  (Did you know that 1 in 5 children in Arlington, TX live below the poverty level?)
I believe that the most meaningful youth ministry is not found in hanging out in the city's largest, coolest youth room, but that the most meaningful ministry is done in one-on-one mentoring.
As it turns out, I also have met a lot of great people in our community and in the Youth Ministry community at large.  People with whom I can partner for launching a new ministry.
With all these experiences mixing around in my head and heart, I began to dream and pray about how God could use me to make a difference.  There were a lot of "what if" questions to consider:  What if we could engage youth in a relational ministry in our community?  What if we could create a way for youth to do meaningful ministry above and beyond the summer mission trips?  What if we could also train the youth to be leaders and continue with follow up and coach them as they grow?  What if we found student leaders from youth groups all over the city and from all denominational backgrounds to participate?  What if we did a program similar to Big Brothers/Big Sisters, but with youth serving as mentors and a focus on at-risk kids during what I believe is the most critical moment of decision making, preadolescence (5th graders specifically)?  What if we designed the ministry in such a way that it could be duplicated in communities everywhere?
And the answers to the what if questions became "Just One Starfish."  In a nutshell, Just One Starfish is a mentoring program that coaches student leadership and matches up high school students with at-risk, upper elementary school students for one-on-one mentoring.
I believe with God's help, we can transform lives, one mentoring relationship at a time.
Where do you come in?
You might be wondering if this is something for you.
For Youth – are you a teenager who loves Jesus and wants to make a difference in your community?  Would you like to learn more about being a leader?  Do you like the idea of being a positive role model for someone younger than you?  Are you feeling called to make a difference? This might be for you.
Youth will apply to be a part of Just One Starfish by filling out an application available in June.  If you want to stay in the loop, fill out this little contact form.  You can also follow the latest Just One Starfish news at our Facebook page ("like" our page) and/or follow Twitter "@JustOneStarfish"
For Adults – are you an adult who can coach students and encourage them?  Are you willing to commit to diligently praying for this ministry?  Do you know someone in our community that works with youth?  We will need coaches for this ministry to help in training and followup.  We need adults to support this ministry both through prayer and financial support.  We need adults to be advocates for our ministry and to tell people about it.  As our ministry expands, we will need adults with gifts and interests all across the board – marketing, networking, accounting and more.  If anything here sounds like a fit for you, adults can get connected by filling out our contact form or sending a message through our Facebook page.
For Youthworkers – Are you a youthworker who wants to guide youth to be intentional about personal ministry and to love serving the local community?  Do you have youth in your ministry that long to make a difference, but haven't found their ministry fit?  Are you looking for a ministry that allows your youth to mature in their faith walk, but does not compete with your church's ministries?  Or do you have access to a space where we can meet for training and activities?  If you answered yes to anything, this might be for you.  We are looking for ministry partners of all denominational backgrounds.  Youthworkers can get involved or just get more information by contacting me through our contact form or Facebook page.  I would be happy to visit with you and your youth group about Just One Starfish.
For "Experts" – Are you involved in, or do you know someone involved in, a ministry similar to Just One Starfish?  I believe the quickest way to learn to be successful in a venture is to learn from other successes, so let's talk.  Feel free to pass this message on to anyone who might have some insights.
Want to know more? Fill out our contact form for more information.
How will it all work?
Here's how I see things will work:
In my ministry vision, we team up high school sophomores and juniors with local at-risk 5th graders, so we can foster a mentoring relationship that could potentially last 2+ years during the critical time of preadolescence.
First, we teach those high school youth the basics of mentoring and leadership, plus, working with local youthworkers, we follow-up with the youth and coach them through this new ministry. Unlike other mentoring programs, we want to support youth volunteers with training, conversation starters and follow-up.  After training, youth will be paired up with a local upper elementary school student for mentoring.  Ideally, the two will meet a couple of hours weekly for 2+ years – long enough to make a difference as a positive, stable role model.  Through this ministry, we can prayerfully build youth leaders into young adults who know how to do meaningful ministry and how to actively engage in community service.  Young adults who won't leave the Church because they know their value to the Body of Christ…and we can positively impact the lives of children in our community who can benefit from healthy role models.
So this is where God has been calling me.  Launching a whole new ministry!  We begin in Arlington in the Fall with a vision to expand to other communities.
Summary
It feels exciting, exhilarating, scary and right.
And I'm going to need a lot of help.
So, if you're reading this and you happen to know someone who's interested in helping, or who has great ideas, who has a big pile of money to donate to cover training material costs 😉 or who is just willing to pray hard for this new venture, send them my way.  Or if you know someone who knows someone, feel free to pass this post on to them.
Can we save the world?  Maybe not.  But we can transform lives, one at a time.
Yours in Christ,
Erin
P.S.  Future "Just One Starfish" updates will be at our Facebook page,www.facebook.com/JustOneStarfish.  You can help and stay in the loop by clicking there and "liking" us, or fill out our contact form for more information.  We will have our blog and website up and running in the next couple of weeks.